Date: June 14, 2015
Registration opens: 9:30 am
First start: 10:30 am
Categories: A/B/C
Distances: A: 9 laps/ 81km, B: 7 laps/ 63km, C: 4 laps/ 36km (9km per lap)
Entry fee: $20 adults, $10 juniors
Cash prizes for all categories!
Cycling BC license mandatory, 1 day race license available at registration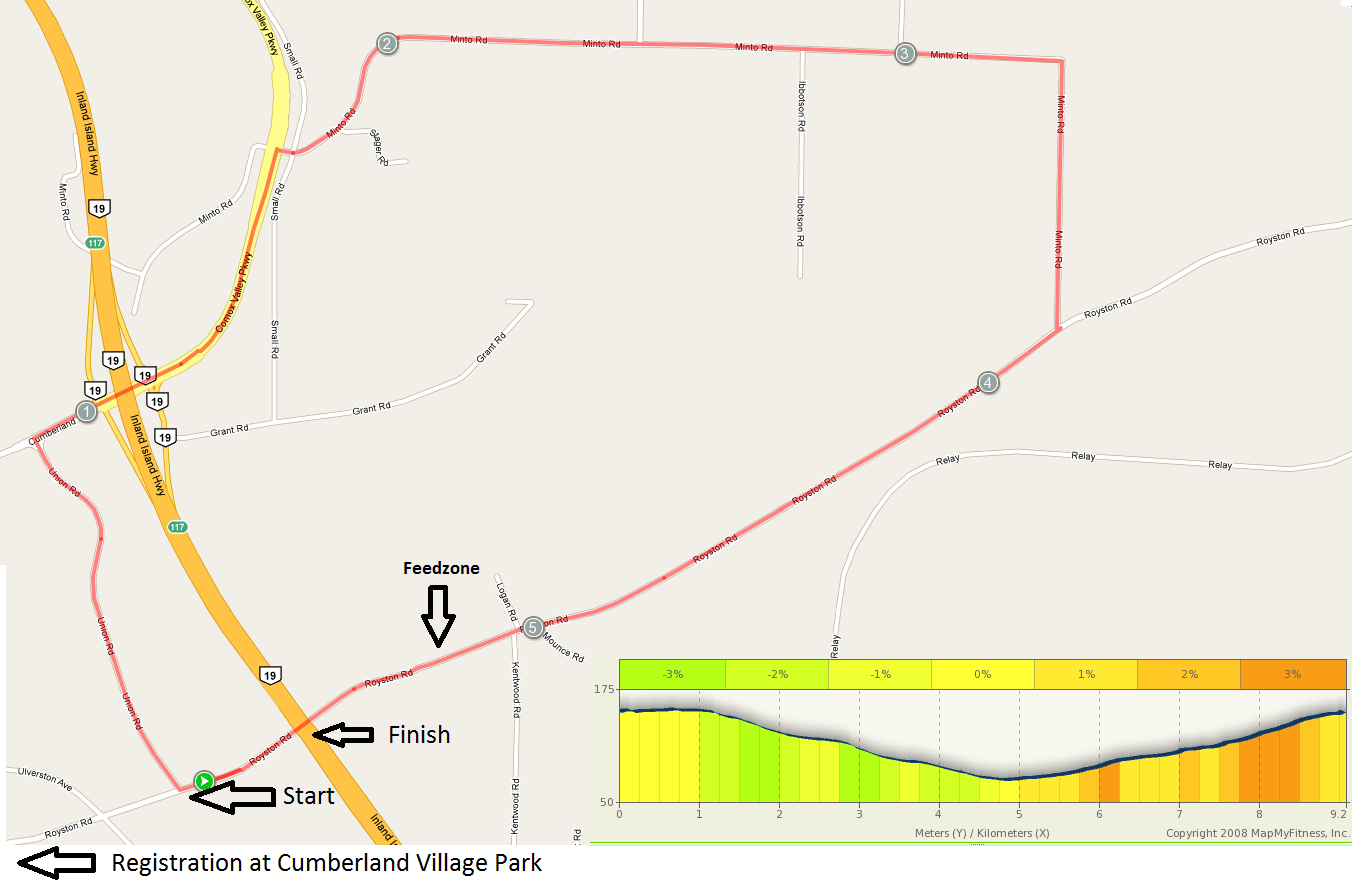 Registration: Cumberland Village Park, Start line: Royston/Union, Finish: Boulder Hill overpass, Bathroom at registration: Cumberland Village Park
Yellow line rule in effect at all times, no littering, no foul language, no parking on course
Directions to registration: From the Inland Island Highway (heading north)
Take exit 117
Turn left on the Comox Valley Parkway
Turn left on Union Road
Turn right on Royston Rd. Cumberland Village Park is about 1 km.
Have any questions? Reread the info, still not sure, send an email to ellsay@shaw.ca
See you out there!